First Aid
Fully Stocked First Aid Van Service
Shapiro Fire Protection Company carries a complete line of first aid supplies for your business. Our fully stocked first aid van can refill your first aid cabinets and service all your safety supplies. We offer quick services.
The specialists at our company will help ensure that you comply with all safety regulations and are well stocked in case of an emergency.
Contact us today
for more information on safety measures and supplies, as well as FREE estimates.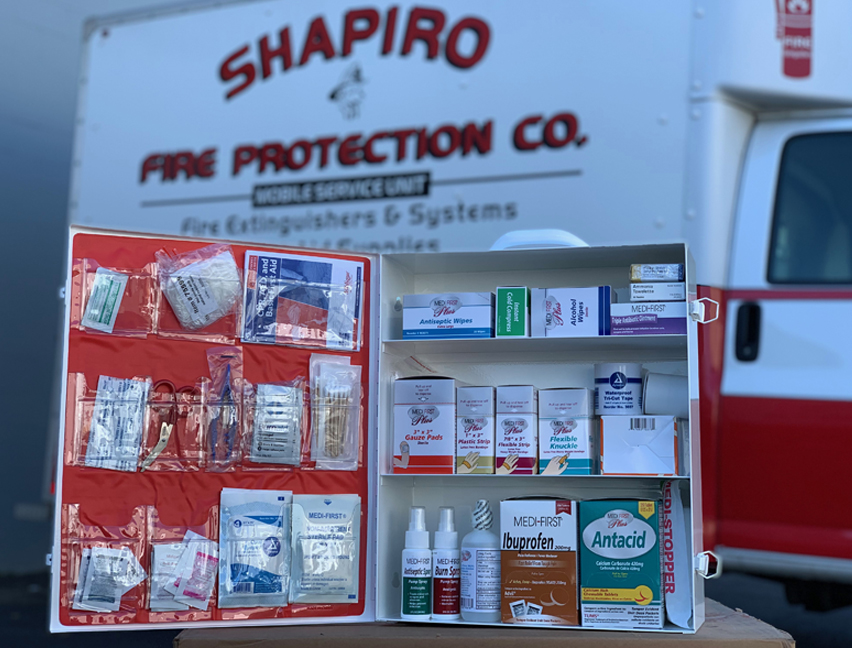 Samaritan PAD – Public Access Defibrillator
Top features
Small, lightweight (only 2.4 lbs.) unit for easy portability and quick access
Easy to use
3 large, easily understandable, and illuminating icon displays
Minimal control buttons: "On/Off" and "Shock"
Extensive clear and calm audible prompts
CPR compression prompt: audible and visual, at a rate of 100 BPM
Pad-Pak contains all consumables: adult or pediatric
Only 1 expiry date to check; 3.5 years from the date of manufacture
After use, replace Pad-Pak and the entire system is refreshed at once
7-year warranty: the top IP56 rating for solids and liquid ingress resistance
Upgradeable in the field
HeartSine
HeartSine's Chief Technology Officer, Prof. Anderson, was the head of Bioengineering at Royal Victoria Hospital in Northern Ireland when the first mobile coronary care unit was launched in 1967 under Dr. Frank Pantridge. He invented the first truly portable defibrillator designed for use outside the hospital.
On-Site Portable Eyewash
Uses less space while delivering the ANSI-required 15-minute flush
Clear tank allows easy fill level check.
Three mounting options: wall, benchtop, or transportable waste cart
Allows for a fluid start or stop the flow with no expensive cartridges to replace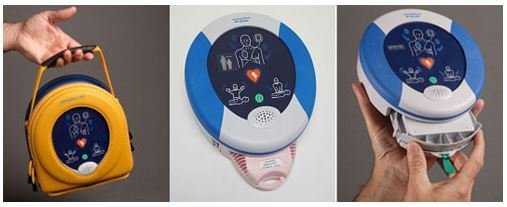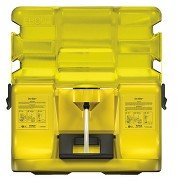 To Schedule or Inquire about our services please call
Available 'round the Clock
Emergency Service Available
Consultations & Estimates
Please call and one of our technicians will be happy to assist in quoting for your fire protection needs.
Walk In Service Available
Please call for office hours
"Shapiro is superior to all other extinguisher companies we have used. The reports a superbly detailed and the staff is top rate. They are professional and courteous."
"The inspectors that came out and inspected us over at Hatfield Village, did a great job and worked quickly and efficiently. Thank You"
Office
105 Camars Drive Warminster, PA 18974