Extensive Workplace Fire Safety Training
Shapiro Fire Protection Company works with tools from the BullEx workplace safety training group. Their tools and instruction will help to educate your workforce. They are also designed to comply with safety regulations and are Occupational Safety and Health Administration (OSHA)-compliant.
In an emergency, you want to know your employees will have the knowledge they need to deal with the situation. The tools we use from BullEx allow for a realistic experience. Call us for a FREE estimate on our training program.
More Information About BullEx Safety Training Tools
BullEx tools are specially designed to be compliant with all existing safety and OSHA regulations. Call today to schedule your training!
In the event of an unfortunate emergency, you need to know your employees are safe and will possess the skills and knowledge required to rectify the situation.
 Because of the great quality of BullEx tools, our training can allow for a very realistic experience. Live fire training is also available from our trained experts.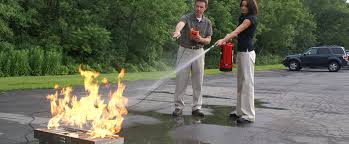 To Schedule or Inquire about our services please call
Available 'round the Clock
Emergency Service Available
Consultations & Estimates
Please call and one of our technicians will be happy to assist in quoting for your fire protection needs.
Walk In Service Available
Please call for office hours
Office
105 Camars Drive Warminster, PA 18974